Top Performer in KLAS Risk Adjustment Performance Report
Pareto Intelligence is now fully rated as a top performer in the KLAS Risk Adjustment Performance Report. KLAS ratings are based on independent surveys and interviews with healthcare providers.
Our web-based solutions provide health plans easy-to-use dashboards and analytics, giving them critical insights into their data to identify areas of financial improvement and opportunity across all markets. Combining powerful analytics and expert customer advisory, our team of industry veterans build valuable relationships with organizations to reshape and modernize their business strategies.
"Pareto Intelligence's team and advisory services are A+. Pareto Intelligence's team is definitely the most responsive and accommodating team that I work with. They are very flexible and service oriented, and they always have interesting insights. We have had a good support team during the time we have worked with Pareto Intelligence. The support is one of my favorite things about working with the vendor." —Director, June 2021
93%
of our clients would buy our products again.
55+
healthcare clients, including 75% of the largest health insurers in the country.
5:1 to 20:1 ROI
on average for clients across all solutions.
Patented
technologies powering our solutions, driving more value for our clients than the competition.
Security is our top priority
From in motion and at rest encryption to third-party penetration tests to restricted off-shore access, HIPAA compliance, and more, Pareto is 100% committed to protecting your data. We have also earned a HITRUST CSF® Certification.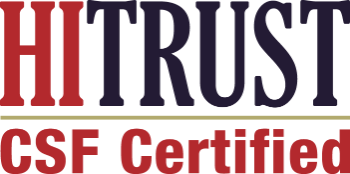 Systems that are HITRUST CSF® Certified include fileshare system, databases, web applications, and supporting infrastructure.
Meet Our Team
Jason Montrie, President
Convey Supplemental Benefits Administration & Pareto Intelligence
Dave Swinehart
Chief Talent Officer
Brandon Solomon
Vice President, Client Advisory & Business Development
Agnes Dybowska
Vice President, Client Services
Tracy Delgado
Director of Product, Operations and Delivery Management
Rick Monaco
Principal, Risk Adjustment Solutions
Eric Shapiro
Principal, Risk Adjustment Solutions
Austin Bostock
Director of Business Development
Jerome Karaganis
Engineering Manager
Join Us in Bringing Data Innovations to Life
We're always looking for innovators to join our cause. Help us create real change for the healthcare industry.