Focused on the "Vital Few"
Believe it or not, "Pareto" is not a made up word. It is a reference to the Pareto Principle. Founded by Italian economist Vilfredo Pareto, and also known as the 80/20 rule, the Pareto Principle states that 20% of your inputs account for 80% of your outputs. That 20% is referred to as the "vital few," which has become core to our culture. By using data analytics to help our clients focus on the "vital few" activities, we enable them to achieve maximum outcomes at the lowest possible investment.
Since the launch of Pareto, we have quickly become one of the industry's leading healthcare analytics and technology companies. Our ability to solve the biggest challenges facing healthcare organizations through creative, innovative, data-driven solutions has set us apart from any other partner in this space.
5:1 to 20:1 ROI
on average for clients across all solutions.
Patented
technologies powering our solutions, driving more value for our clients than the competition.
45+
healthcare clients, including 10 out of the top 25 largest health plans in the nation.
$150B+
in clinical and non-clinical data analyzed by 100+ proprietary analytic models.
Security is our top priority
From in motion and at rest encryption to third-party penetration tests to restricted off-shore access, HIPAA compliance, and more, Pareto is 100% committed to protecting your data. We have also earned a HITRUST CSF® Certification.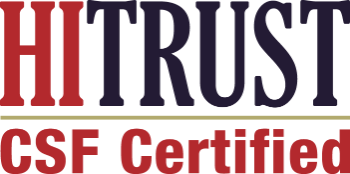 Systems that are HITRUST CSF® Certified include fileshare system, databases, web applications, and supporting infrastructure.
Pareto Intelligence is part of the Convey family of companies, which also includes Convey Health Solutions, HealthScape Advisors and GHG. John Steele leads our newly formed Technology Enabled Solutions Segment as Executive Vice President of Convey.
Join Us in Bringing Data Innovations to Life
We're always looking for innovators to join our cause. Help us create real change for the healthcare industry.